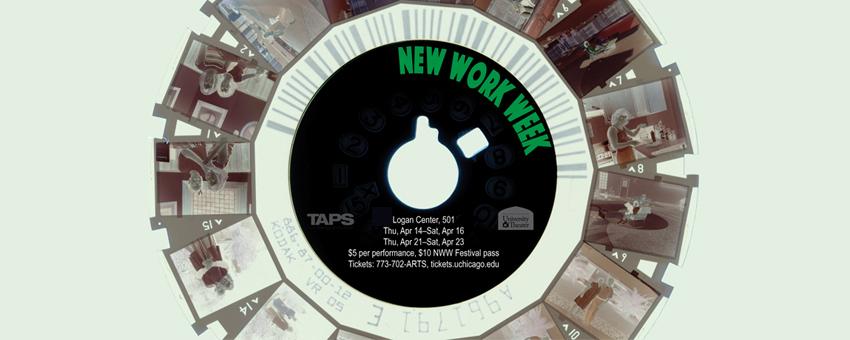 THURSDAY, APRIL 14
7:00pm
Emma Pauly's Through to Beyond, directed by Ariella Kasmer-Jacobs
9:00pm
Matthew Schaffer's The Communicants, directed by Khoa Phan
Kayla Mathisen's Seeing and You, directed by Lexi Turner
Ellen Wiese's Rites, directed by Caroline Pepin-Woods
FRIDAY, APRIL 15
7:00pm
M.C. Steffen's Sermon on the Grass, directed by Isaiah Newman
9:00pm
Jackson Ruzzo's The Maerchent, directed by MC Steffen
SATURDAY, APRIL 16
7:00pm
Dan Ackerman's That Islamic State of Mind, directed by Ty Easley
9:00pm
Laurie Beckoff's GATSBY: The Musical, directed by Corson Barnard
THURSDAY, APRIL 21
7:00pm
Further by Alex Morales
Julia Santha's New Work
9:00pm
Hanna Kime's Behind the Curtain, directed by Eleanor Clifford
Ruth Ellen Wellin's Untitled BA
FRIDAY, APRIL 22
7:00pm
Grace McLeod's Girls Drink for Free, directed by Livia Reiner
9:00pm
Elisabeth Del Toro's The Perfect Woman, directed by Eleanor Clifford
Cynthia Campos Costanzo's The Exodus Summarized
SATURDAY, APRIL 23
7:00pm
Gwendolyn Wiegold's Tower of Horn
Sophie Kennedy's Untitled BA
9:00pm
Joshua Sonny Harris's 5 Dead Detectives, directed by Kathryn Vandervalk
Third Week
When Rebecca, a working mom, receives an unexpected but tempting offer from a surprising source, she is forced to evaluate her priorities in life, confront her past desires and present relationships and make a choice that could change everything. Not just for her, but for an entire world. Here there be dragons. Maybe.
Emma Pauly (Writer) is a fourth year TAPS major and Classics minor in the College. Previous acting credits include Medea (Nurse), Iron Bridal Feast (Clytemnestra), An Apology for the Course and Outcome of Certain Events Delivered by Doctor John Faustus on This His Final Evening (Faustust), and this quarter's production of The Bacchae (Dionysus).
Ariella Kasmer-Jacobs (Director) is a student in the College.
A man takes communion for the first time in many years. He experiences the sacrament in all its joy, mysteries, and contradictions, leading him to interrogate the meaning and theatricality of one of the central rituals of the Christian faith.
Matt Schaffer (Writer) is a fourth year in the College concentrating in History and English Literature. His area of focus is in the history and literature of colonial religion.
Khoa Phan (Director) is a first-year in the College, potentially majoring in Fundamentals and Sociology. Previously directed "Variations on the Death of Trotsky" at Stevenson School.
Kayle Mathiesen's B.A. project.
Kayla Mathiesen (Writer) is a student in the College.
Lexi Turner (Director) is a student in the College.
A year after her brother was accused of rape, Katie returns to his college campus to piece together what happened. As the perspectives of others in the community unravel the story, Katie faces the question of how to pass judgment on the stories we tell ourselves.
Ellen Wiese (Writer) is a third-year in the College majoring in English and Public Policy. Previous theater experience includes assistant stage managing Miss Julie and By the Bog of Cats and designing for Theater[24].
Caroline Pepin-Woods (Director) is a second-year in the College majoring in international studies. Previous credits include Theater 24, New Work Weeks, and design for Le Vorris & Vox.