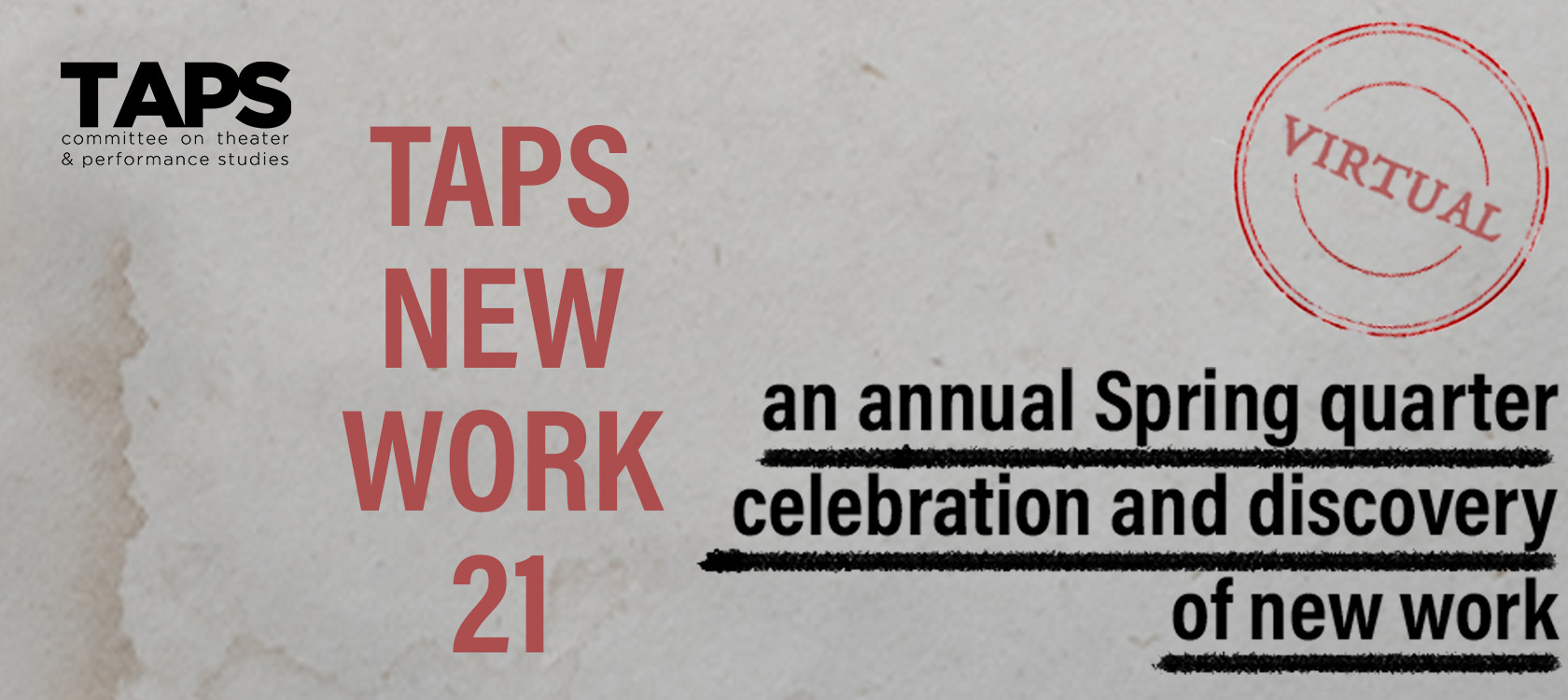 rootbound by Katie Bevil
A young woman volunteering at her community garden meets some passionate environmentalists and must either meet their standards or create her own.

Cast
Sally Rose Zuckert (Tinsley)
Jess Mora (Erin)
Ro Redfern-Taube (Saige)
Manhar Dixit (Wyatt)
Production Staff
Leah Profitt (Director)
It's Curtains by Devin Haas
It's Curtains is a dry, musical twist on the classic whodunnit filled with suspense, comedy, and romance. Note: For the New Work Week performance over Zoom, lyrics were (mostly) spoken.

Cast
Alessandra Tufiño (TV Broadcaster/Detective Claverie)
Ryan Murphy (TV Co-Host)
Liz Ombrellaro (Antonio)
Alisa Boland (Camille)
Laura Mahaniah (Suspect)
Hannah Wilson-Black (Suspect)
Production Staff
Lara Sachdeva (Director)
Ryan Murphy (Stage Manager)
Reading the Peach Blosson Fan by Honglan Huang
Two readers experience, interpret and re-interpret the Chinese classic The Peach Blossom Fan.

Cast
Nora Schultz
An Li
Jon Shao
Production Staff
Anne Lim (Director)
Mimansa Dogra (Dramaturg)
ENTER, DEATH by Brandon Sward
On a dark night in Colorado, a boy has an encounter with Death that culminates in a conversation about friendship, regret, and losing the ones we love.

Cast
Addison Wood (Death)
Evan Finder (Boy)
Production Staff
Cameron Drake (Director)
Allegra Hatem (Dramaturg)
Welcome Back to My Channel, written and directed by Brandon Zang
Cast
Tess Ortego (Martha)
Noah Friedlander (Marcus)
Shreya Shettigar (Saskia)
Nick Schwarz (Will)
Jayda Hart (Benny)